"We have used Ragland, Strother & Lafitte for all of our commercial insurance needs for decades, not merely years. Everyone there, from the partners to the receptionist knows us personally and they understand our business needs. Given the high level of expertise and the personal attention we receive, I can't imagine using any other insurance provider."
"With a sixty plus year relationship with State Fair of Texas, Ragland, Strother & Lafitte continues to provide that special individualized service which is rare in today's business environment.  We rely on Ragland, Strother & Lafitte to provide outstanding service and support and innovative coverage solutions to our unique business risks with the utmost integrity.  Scott and Cruger Ragland are trusted and valued business partners."
-Chief Financial Officer, State Fair of Texas

"There are plenty of people that know film production and there are plenty of people that understand insurance but Surry Shaffer is the only person I know of that knows both. He is an expert in our industry and is always able to give us the customized coverage we need. We're usually doing things at the last minute and Surry is always responsive. Given the complexity of our business, I wouldn't trust it to anyone else."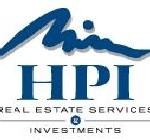 "Ragland, Strother, & Lafitte came in and did a comprehensive analysis of our policies and then provided us with options that enhanced our coverage immensely as well as saving us a significant amount of premium dollars. Given the size of our portfolio we had considered larger national brokers, but we found that RSL was the strongest in understanding our needs and negotiating the best possible terms for us. Once we became a client they have surpassed our expectations in the quality of service they provide."
-Dick Anderson, President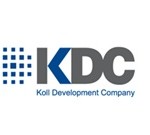 "A few years ago we embarked on a very thorough review of our insurance products and pricing. The expertise shown by the team at RSL proved to be outstanding. Our relationship started small and has grown to encompass all of our property casualty insurance needs. We are happy we made the right choice and will continue to look to RSL for our insurance guidance in the future."
-Steve VanAmburgh, CEO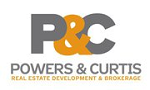 "As a young company with little insurance experience, Ragland Strother & Lafitte was able to help us assess our needs and obtain comprehensive and competitive proposals. My comfort level with RSL is such that I feel like we are business partners, as opposed to just another vendor relationship. I feel safe."
-Chris Powers, Principal
Personal Testimonials-
"For over a decade, I have been impressed with the excellent service and quality products provided by Ragland Strother & Lafitte.  I recognize high standards and that is why I've been a client for many years."
-Jim J.
"When it comes to an insurance company, I think that it first starts with the people.  My experience with Ragland Strother & Lafitte and its people has been fantastic to say the least.  They have some of the best in the business when it comes to knowledge and customer support.  RSL has been there for me and my family and has led us in the right direction more times than we would like to admit."
-Mark C.
"Ragland Strother & Lafitte has provided me with risk management and personal insurance for many years. The quality of service and professionalism that the RSL team displays are second to none. They understand our needs and provide the products and services that exceed my expectations."
-Tom H.
"I recommend Ragland Strother & Lafitte for a few reasons: their service is far superior to any other firm I've dealt with; I am always in contact with the same people who are easy to reach. Also, after I got in a wreck, my rates went up. However they contacted me at renewal with policy options, which was a pleasant surprise."
-Ben H.
"As a local high-end real estate agent, I do anything I can to take care of my clients. From needing insurance coverage day of for a closing to assisting my clients through the quoting and claims process, Ragland Strother & Lafitte has delivered 100% of the time. I will continue to use them personally and send my clients there with the utmost confidence."
Debbie L.